SEEUTechPark is a technology park located on South East European University campus in Tetovo, Macedonia. Opened on May 15, 2013 by the Board of South East European University in order to create conditions to stimulate the creation of new start-up companies, creating a synergy between the companies and encourage the growth of existing SMEs (small and medium enterprises) which in the long term provides new job opportunities.

Vision - To create an environment within the university that will forge closer ties and enduring links between academia and the industry to convert Knowledge and expertise into Action, Production and Investments

Mission - Development of start-up knowledge based companies at SEEU designed to create and foster an entrepreneurial culture among faculty, researchers, students of SEEU and commercialization of scientific and technological knowledge.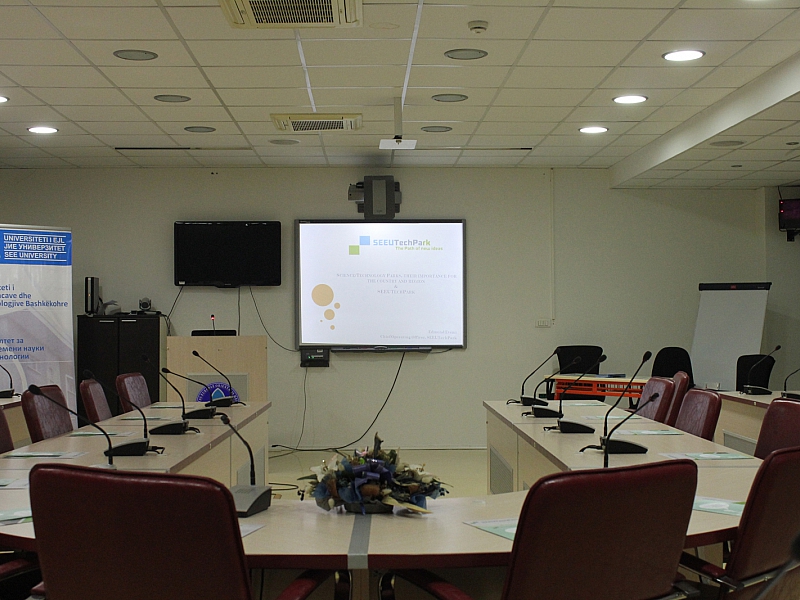 Meet Our Team
Azir Aliu
Chief Executive Officer
Gjorgji Rafajlovski
Chief Operating Officer
Martir Dika
Legal Assistant
Visar Demiri
Project Manager
Argjenta Bajrami
Social Media and Communication
Albina Sefadini
Social Media and Communication
Meet Our Shareholders Assembly
Dr. Veronika Kareva
President
Dr. Dennis Farrington
Vice President
Meet Our Supervisory Board
Dr. Xhevair Memedi
Member